on December 4th 2012, 10:22 am
[quote='ace143' pid='16666' dateline='1354583973']
[quote='michaelcute' pid='16345' dateline='1354171206']
[align=center][size=x-large]
As of November 29, 2012, Thursday, Status: Working and Undetected!

[/size][/align]
Supported OS:
Windows XP, Windows 7, Windows Vista. Not sure if working on Windows 8.System Requirements:1. Stable/Fast Internet Connection
2. Latest Computer Specs (Dual Core Up/1GB RAM Up/Any VC)Features:1.
Player/Perfect Chams(Hotkey #2)
a. Color1(Front)-RED
b. Color2(Back)-GREEN2.
Crosshair(Hotkey#1)3.
Anti-Flash, Anti-Smoke, Anti-Scope(Hotkey#3)4.
Auto On Esp: Grenade, Smoke and FlashbangScreenshot:~Updating~Instructions:1. Download the files.
2. Extract the file.
3. Open injector.
4. Browse the dll file.
5. Remember the format guys: specialforce.exe
6. Game start!
7. Magkape ka muna kasi loading pa.
8. ENJOY!

Download Link:LnLv4Public(ExG) DownloadVirus Scan Link of LnLv4Public(ExG):JottiUse the Official ExelGaming Injector:Official ExelGaming Injector DownloadVirus Scan Link of Official ExelGaming Injector:VirusTotalCredits:-The Code Breakers
-LnL
-ExelGamingNote:Don't quote my thread.
[/quote]
[/quote]
____________________________________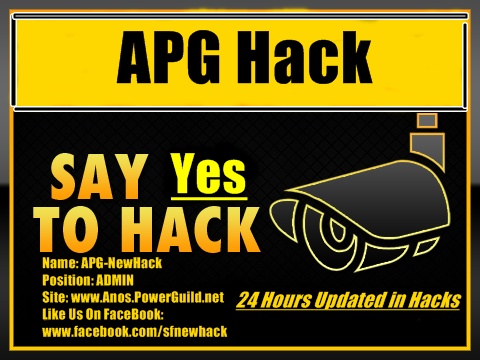 Like Us On Facebook
:
[You must be registered and logged in to see this link.]

Romnick808

Moderator

Posts

: 19


Join date

: 2012-11-30

on December 6th 2012, 10:21 am
ayos master nagana nga
owh kayo dyan Download na ng makarami ng madaya kayo


Permissions in this forum:
You
cannot
reply to topics in this forum